hit batting-practice fastball to return to homepage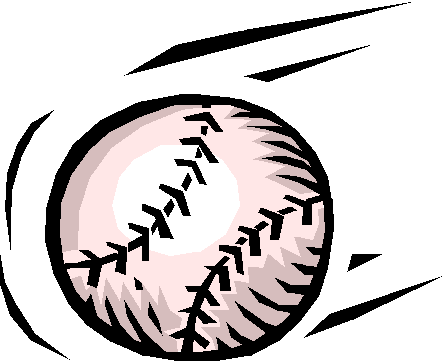 mission statement, what we're up to
Josh Gibson Bombers Baseball Club was founded in 2003. It is a non-profit organization affiliated with the AAU (Amateur Athletic Union). It is open to high school age baseball players in the Bay Area, including the city of San Francisco, surrounding areas, the Peninsula (San Mateo, Belmont, San Carlos, Redwood City--and nearby municipalities) and East Bay cities (including, but not limited to Oakland, Emeryville, Berkeley). We plan to play on baseball fields in different communities all over the Bay Area. Ultimately, every Sunday should have a Josh Gibson Bombers/Tribute to Legends pickup baseball game going on...somewhere. Young men between the ages of 14 and 18, high-school age, are invited to join.
Our goal is to practice flexibility within structure, structure within a great flexibility. Toward that end:
---"League Teams" and "Tournament Teams" will be chosen/organized from among our general membership. League Teams will play in various leagues in the Bay Area. Tournament Teams will play in tournaments in California and nearby states.
--- There will be at least one open field for pickup games every two weeks, somewhere in the Bay Area. All who sign up, get confirmation--and show, play. We will book more fields as season and participation dictate.
---There will be clinics held that will be open to all members. On occasion, an additional fee may be requested. But at present, no club member will ever be turned away because of money.
--- Everybody plays. We believe that kids between 14 and 18 do not have time or desire to sit on the bench. If you are on a team, you will play. If you are not on a specific "League Team" or "Tournament Team" at a given time, you can always play in an open field pickup game.
---Our TRIBUTE TO LEGENDS component will celebrate and honor great baseball players of the past who played the game. There were Japanese Leagues, Negro Leagues, Sandlot Leagues, Italian Leagues, Semi-pro and pro leagues...and more. We will feature "special" baseball players, teams, and leagues that come to our attention as we go about the business and pleasure of baseball.
QUESTIONS, COMMENTS, CONTACT--FILL IN BELOW
---------------------------------------
JOSH GIBSON BOMBERS BASEBALL CLUB 2005 INTENDS TO FIELD "PRACTICE GAME" TEAMS, TEAMS IN TOURNAMENTS, TEAMS IN LEAGUES, AND WILL FIELD A TEAM WITH THE JUNIOR GIANTS PROGRAM OVER THE SUMMER...WE WILL ALSO CONTINUE TO SPONSOR OUR SIGNATURE "SANDLOT SUNDAYS"...AND HOST OUR ANNUAL "COBWEB TOURNAMENT" IN BETTER WEATHER. PLEASE CHECK BACK FOR UPDATES.
LAST YEAR, THE JOSH GIBSON BOMBERS BASEBALL CLUB CONDUCTED A SERIES OF "SANDLOT SUNDAYS". BASICALLY, THE CLUB ARRANGES A FIELD... PLAYERS SHOW UP... WE CHOOSE UP SIDES---AND PLAY AN OLD SCHOOL "PRACTICE" PICKUP GAME...OR PLAYERS HIT AND FIELD. ALL BASEBALL PLAYERS ARE INVITED. CHECK HERE FOR DATES, TIMES, LOCATIONS---"SANDLOT SUNDAYS" WILL BE LESS REGULAR DURING THE HIGH SCHOOL BASEBALL SEASON.
IMPORTANT : PLAYERS UNDER THE AGE OF 18, PLEASE HAVE A PARENT OR GUARDIAN CONTACT PHONE OR EMAIL INFO BELOW TO ARRANGE PERMISSION FOR YOU TO PARTICIPATE IN SANDLOT SUNDAY.
------------------------------------------------------------

DUMMYTV.COM IS IN THE PROCESS OF BEING
REVAMPED AND SHOULD BE UP AND RUNNING
WITH ITS NEW FORMAT BY
JANUARY 1, 2007(HOPEFULLY SOONER).
PLEASE HANG IN THERE. AND THANKS FOR
YOUR PATRONAGE AND SUPPORT.
DummyTv.com
an independent network
waterfire productions
CLICK IMAGE:REVEREND CORDELL

SPEAKS ON JOHN KERRY
JANUARY 25, 2006NEWS LATE BREAKING NEWS! REVEREND CORDELL SMITH PUTS HIS RUN FOR PRESIDENT OF THE UNITED STATES OF AMERICA ON HOLD!!!!CLICK ZODA FOR UPDATE/CLICK CORDELL FOR ORIGINAL STATEMENT





REALITY: ALL IS CONNECTED. EVOLVE THOSE WHO KNOW MUST DO EVERYTHING TO SPREAD HIGHER CONSCIOUSNESS, SO THAT WE ALL EVOLVE.
There's been a quantum leap technologically in our age. The splitting of the atom has changed everything except the way we think. Thus we drift toward unparalleled catastrophe. We shall require a substantially new manner of thinking if mankind is to survive.
- Albert Einstein
CLICK IMAGE BELOW TO VIEW TRAILER OF
"SHADOKAT"
A DUMMY TV ORIGINAL SERIES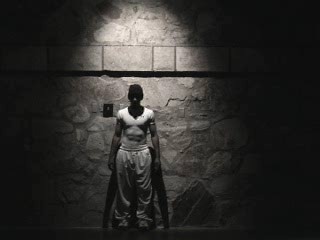 SOME OF YOU WHO'VE TUNED IN ARE FROM FAR AWAY PLACES LIKE BRITAIN(uk), GERMANY(de), TAIWAN(tw), CANADA(cn), HONG KONG(hk), FRANCE(fr), ARGENTINA(ar), AUSTRALIA(au), NEW ZEALAND(nz), JAPAN(jp), SEYCHELLES(sc), MEXICO(mx), RUSSIAN FEDERATION(ru), CHINA(cn), ITALY(it), SINGAPORE(sg), SOUTH KOREA(kr), THAILAND(th), FINLAND(fi), SPAIN(es), IRELAND(ie), ROMANIA(ro), NORWAY(no), NETHERLANDS(nl), GREECE(gr), SWEDEN(se), BRAZIL(br), SLOVAK REPUBLIC(Sk), BELGIUM(be), DENMARK(dk), HUNGARY(hu), SWITZERLAND(ch), Estonia(ee). AMAZING!!! KEEP COMING BACK! SPREAD THE WORD. DUMMYTV IS BASED IN AMERICA, BUT BELONGS TO THE WORLD.
*THE U.S.A. GOVERNMENT(gov), U.S.A. MILITARY(mil), UNITED STATES(us) has also tuned in. JUST BORED GOVERNMENT EMPLOYEES LOOKING FOR A LITTLE ENTERTAINMENT? WE HOPE.

AWARE AND DANGEROUS

WANTED FOR

QUESTIONING

COMING IN 2006

Paranormal, human consciousness, intuitive suspicions, scientific possibilities; things at the edge of our understanding that we may someday know as truth. CLICK HERE TO GET our favorite show on radio: "Coast To Coast" with Art Bell and George Noory.

DUMMY

TOP TEN

CLICK HERE: YOU GOTTA HEAR THIS ACCOUNT OF A GUY ON A CELL-PHONE WHO IS LATE FOR WORK AND REPORTING IN.

All music heard on this network is composed and performed by the young protagonist of "shadokat", Zack Waterfire. CLICK HERE to learn all you need to know about our reluctant to act "actor".

ARCHIVES
General Email: dumbox@dummytv.com
"AMERICAN DUMMY" Email/Submissions: AmericanDummy@dummytv.com
MING SOON: YOUR CLASSIC DUMMYTV.COM "EVOLVED HUMAN"
T-SHIRT
DUMMYTV.COM IS THE FIRST OFFICIAL ALL-DUMMY(on purpose) BROADCAST NETWORK